'Believable' quality
Genuine wax seal
Letters are sealed and stamped with a heat pressed wax seal.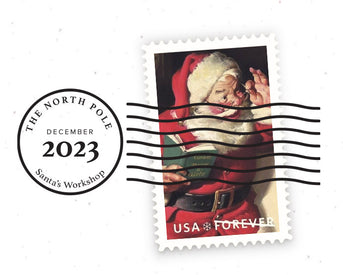 North Pole postmark
Every letter delivers with a North Pole postmark.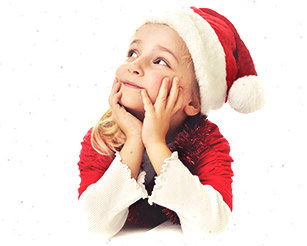 Personalized message
Personalize one of our templates or write your own.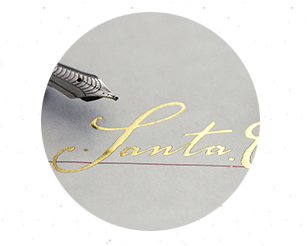 Gold foil embossed signature
Press quality paper embossed with Santa's golden signature.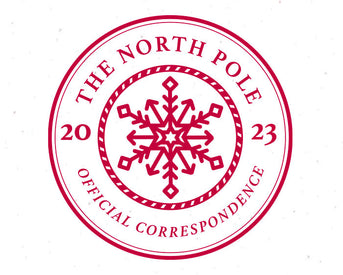 Yearly official stamp
Keep the tradition going year-after-year with an Official Correspondence stamp on each letter.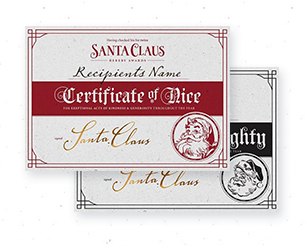 Certificate of Nice or Naughty
Let them know they made the nice list this year or remind them that lumps of coal are still in fashion.
The magic of how it works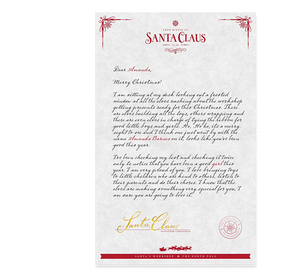 1. Select your message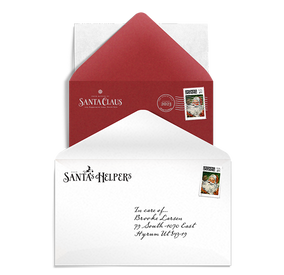 2. 'White Envelope' shipping
Your North Pole Postmarked Santa letter and red envelope is enclosed in a white 'Santa's Helpers' envelope and shipped to the address provided at checkout.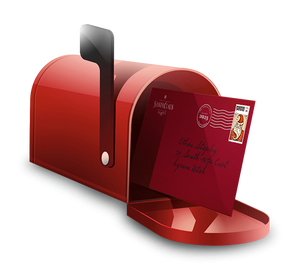 3. Get a special delivery
Watch their delight as they open their official North Pole Postmarked letter from the big guy himself.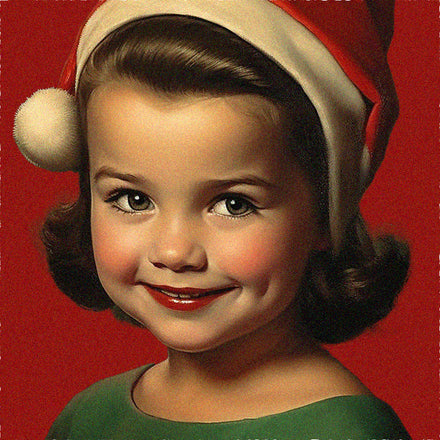 Santa's Red Letters
The 'Nice' Red Letters are for children who've performed exceptional acts of kindness and generosity throughout the year and deserve some extra recognition from Santa.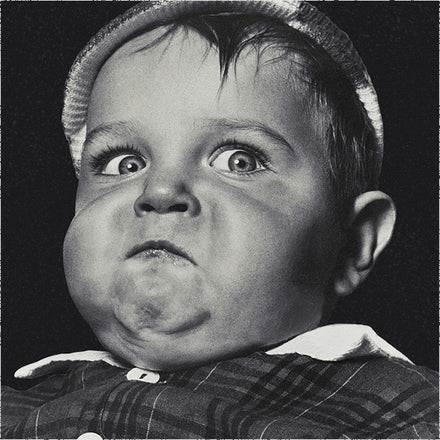 Santa's Black Letters
The 'Naughty' Black Letters are for children and adults who need a little reminder that Christmas is just around the corner, and lumps of coal are still in fashion.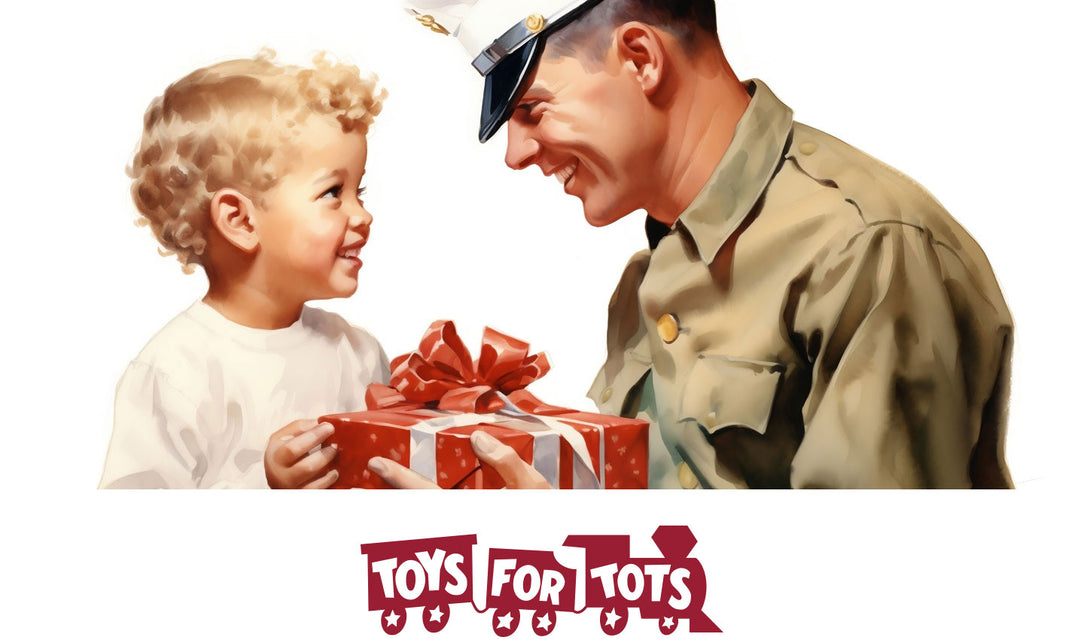 $1 from every letter goes to support Toys for Tots
Every child deserves to have a Merry Christmas. This is our 9th year teaming up with Toys for Tots to make this a reality. We pledge that $1 from every order will be donated to this fantastic charity and will go towards purchasing toys and goods for less fortunate children. Help us to make Christmas a magical time for every child.
Get started with popular letters
Testimonials

"I came across Santa's Letter a few years ago and have been using them ever since. I love the look and authenticity; my kids really believe they're from Santa and look forward to receiving one each year."
– Sharla Grossie

"This is a wonderful service I've found just in time to start a new tradition with my infant daughter. The letter looks and feels so authentic! The seal is an added bonus! Such a beautiful letter to keep for her to look at in her later years. Will be coming back year after year for more letters from Santa."
– Hillary H.

"My family received their first letter from Santa this past year. My (at the time) 2 year old was just getting introduced to Santa and what he was all about. It was so helpful to create this magical character for her with the letter. She grabbed it out of the mail and when I told her it was her own piece of mail from Santa she begged us to read it. She carried that letter around for the rest of December to show everyone she got her special letter. I love that it is post marked from the North Pole! My family will continue to buy letters each year - it is our new Christmas tradition."
– Marianda Marshall
"Last Christmas I ordered an adorable letter for my son. It arrived in a timely manner and When he received his letter that was addressed to him with an official north pole stamp and from Santa, his eyes lit up so bright and put a huge smile on his face! Such a wonderful service! Looking forward to ordering again this year."
– Stephanie Davenport

"I thought it was so magical with all the little details."
– Mandy B.

"The grand kids loved the letters from Santa and they were so official looking with the seal on them."
– Trisha B.