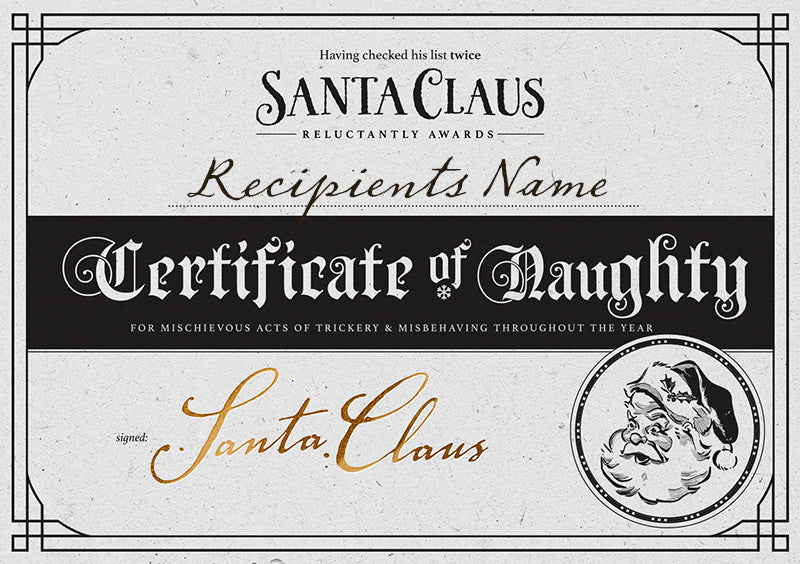 Certificate of Naughty
For mischievous acts of trickery and misbehaving throughout the year. 
With a certificate they'll know they've made it to the Naughty List this year. Certificates deliver in a black envelope bearing an official North Pole postmark.
Free delivery
Note: Orders generally take from 7-10 days to deliver.
Each certificate is addressed directly to the recipient with a return address from Santa Claus. All evidence points to a real Santa!
* We provide free shipping for both domestic and international orders. 
If you have additional questions contact us or view our faq board.