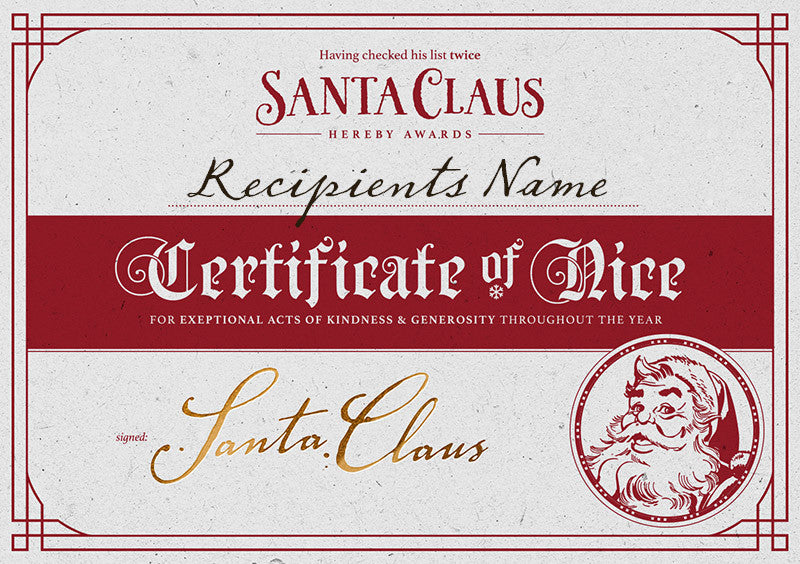 Certificate of Nice
For exceptional acts of kindness and generosity throughout the year.
With a certificate they'll know they've made it to the Nice List this year. Certificates deliver in a red envelope bearing an official North Pole postmark.
If you have additional questions contact us or view our faq board.