INSTRUCTIONS: 
Simply replace the
# RED
 text with your own using the form on the right. Don't worry, we'll removed the color and change the font to
Santa's handwriting
on the final letter.
Dear
1 Andrew
,

Things are very exciting here at the North Pole! The elves are busy building and wrapping gifts. Glitter and tinsel are everywhere. And Mrs. Claus has been baking cookies for the elves all day, so it smells delicious too. It truly is the most wonderful time of the year.

Do you want to know what my most favorite part of all is?

It's getting to look over the Nice List and seeing all the good girls and boys who made it on there. And guess who's name I just read from the Nice List? Why yours, 1 Andrew! And there was a note by your name that said you have been extra good this year by  2 helping your sister with her homework.

I am so proud of you! Because you have been extra good this year, I wanted to write you, and let you know that when I pass through 3 Chicago, I will be leaving you a special gift.


Old fashioned believable quality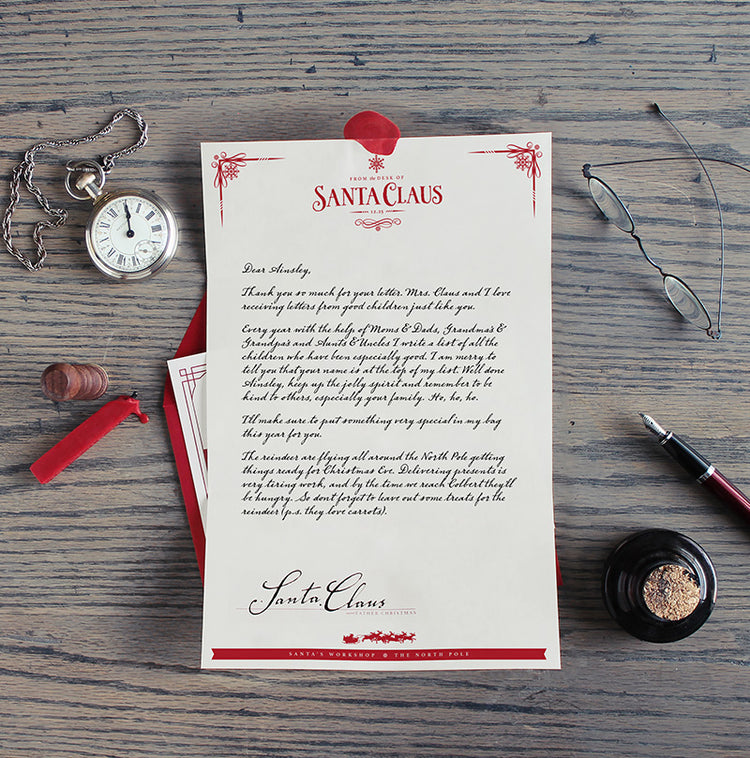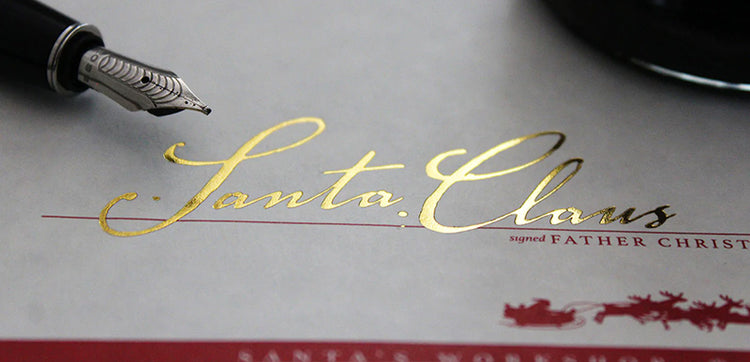 Add a certificate of nice
For exceptional acts of kindness and gernerosity throughout the year.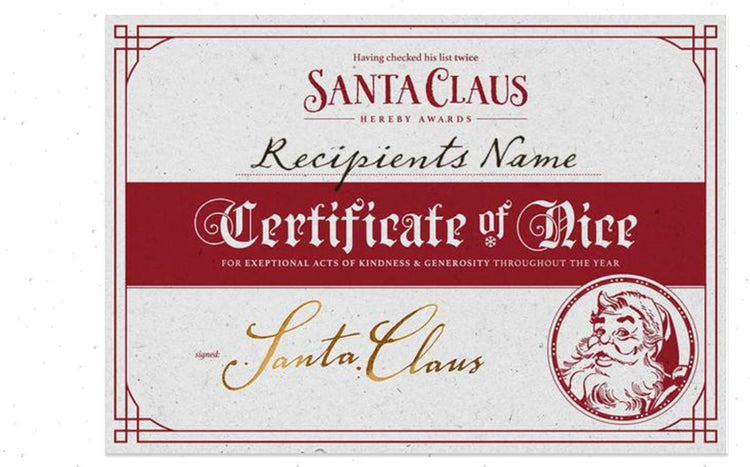 "My daughter is 24. Out of all the presents she received she said this one was the most memorable! Brought back the real spirit of Christmas for her. We need to bring back those wonderful innocent childhood memories. Isn't that was Christmas is all about."