INSTRUCTIONS: 
Simply replace the
# RED
 text with your own using the form on the right. Don't worry, we'll removed the color and change the font to
Santa's handwriting
on the final letter.
Dear
1 Evelyn
,
My workshop is really busy this year. However, we still find time to play. Yesterday all of the elves came together to build the biggest ice castle I had ever seen, with Christmas lights and all. When it started to snow, I thought I was in a snow globe. It was so beautiful I wish you could have been here to see it.

This time of year is very special. The reason we give gifts is to remind us of the greatest gift that Christ gave to us. His life and his example. At Christmas, we honor Him, and His birth. We give to others, and tell them how thankful we are for them, and how much we love them, just as Christ loves us.

I have some good news. You've made my Nice List this year by showing Christ's love to those around you. I'll be by your home in 2 Boston, on Christmas Eve, and I will be sure to leave you a very special gift under the tree. May the Lord bless you and keep you.
Old fashioned believable quality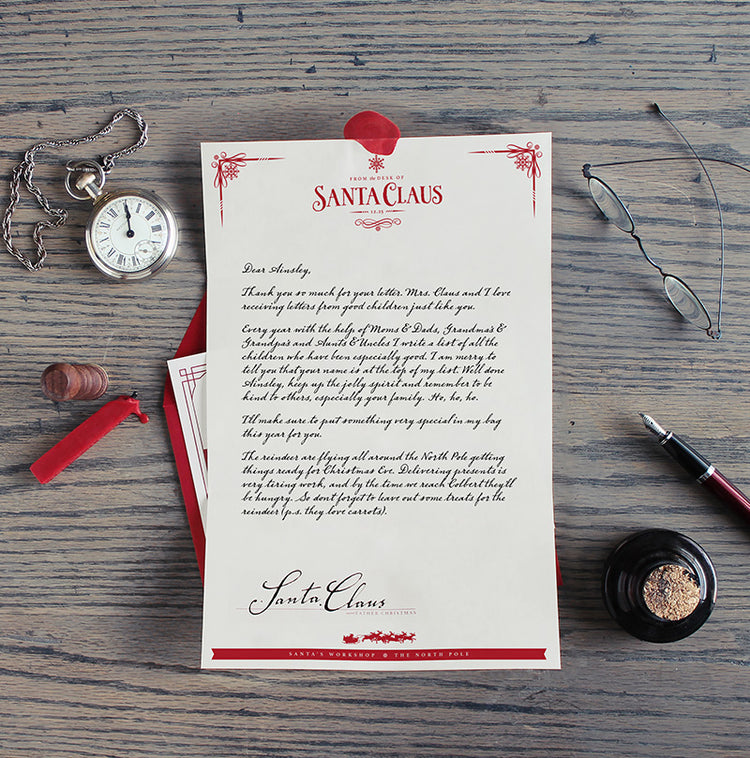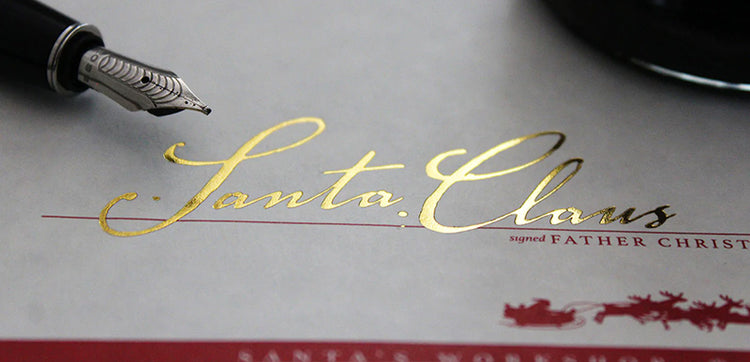 Add a certificate of nice
For exceptional acts of kindness and gernerosity throughout the year.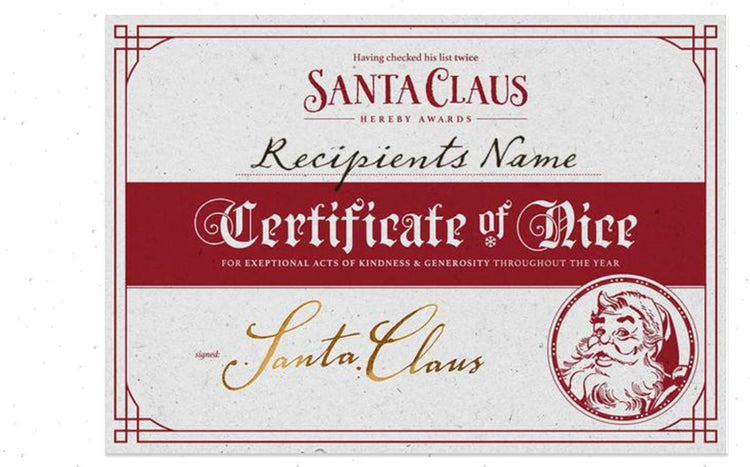 "My daughter is 24. Out of all the presents she received she said this one was the most memorable! Brought back the real spirit of Christmas for her. We need to bring back those wonderful innocent childhood memories. Isn't that was Christmas is all about."