INSTRUCTIONS: 
Simply replace the
# RED
 text with your own using the form on the right. Don't worry, we'll removed the color and change the font to
Santa's handwriting
on the final letter.
Dear
1 Clara
,
Wow are we busy! Mrs. Claus and I are getting so excited – we've been prepping for months; keeping the elves on track building toys, wrapping all the presents and baking all sorts of Christmas goodies.

One of my favorite things about this time of year is all the yummy treats. There are the snickerdoodles and ginger snaps. The Christmas pudding and eggnog. The  candy canes and pulled taffy. You know what my favorite Christmas treat is though? It's 2 sugar cookies and milk. I hear that is one of your favorite treats as well. Isn't that wonderful?!

In the next few days make sure to be extra good. Make sure to go to bed early on Christmas Eve. Rest up for the big day. Christmas morning will be here before you know it.
Old fashioned believable quality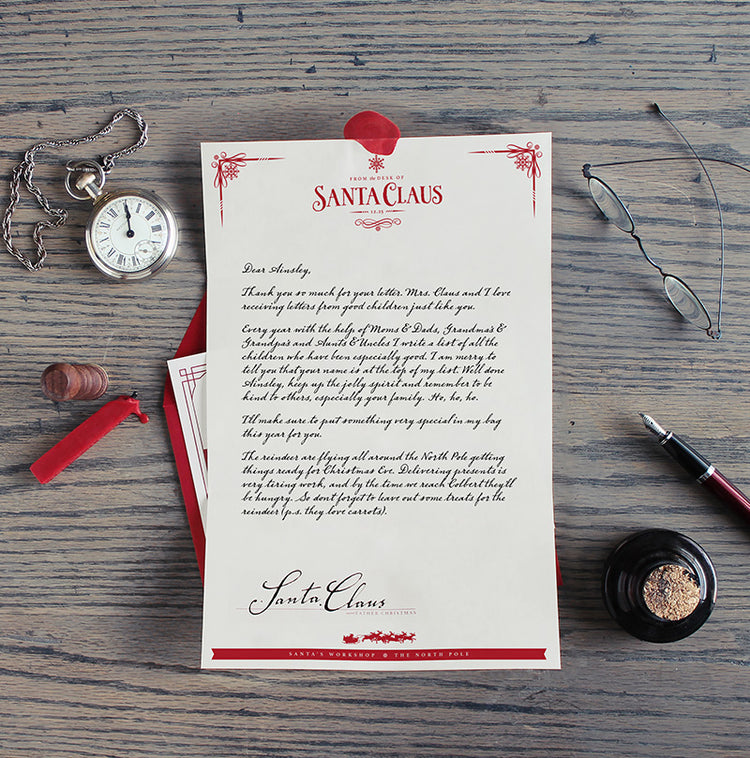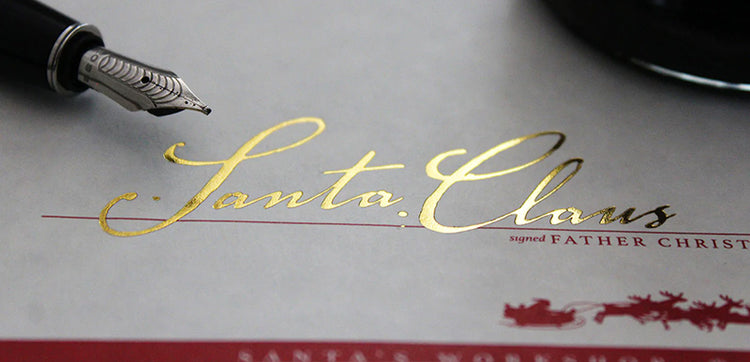 Add a certificate of nice
For exceptional acts of kindness and gernerosity throughout the year.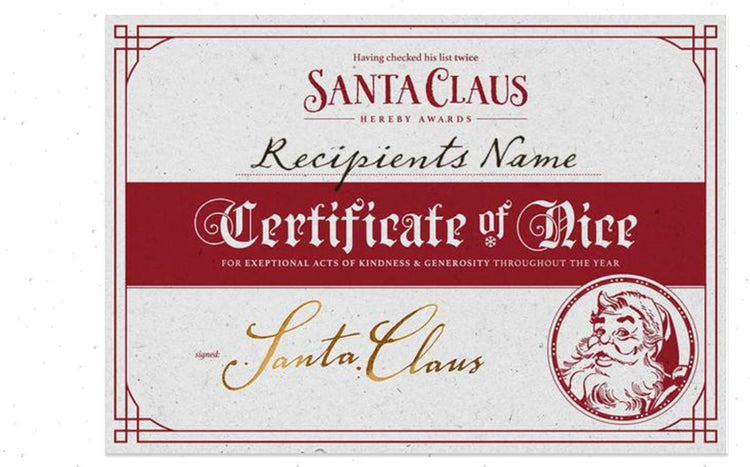 "My daughter is 24. Out of all the presents she received she said this one was the most memorable! Brought back the real spirit of Christmas for her. We need to bring back those wonderful innocent childhood memories. Isn't that was Christmas is all about."