INSTRUCTIONS: 
Simply replace the
# RED
 text with your own using the form on the right. Don't worry, we'll removed the color and change the font to
Santa's handwriting
on the final letter.
Dear
1 Marie
,

Thank you so much for your letter. I look forward to hearing from you every year and am so happy you made it on the Nice List; you've really put in the effort.

Can I tell you how much I appreciate and love Mrs. Claus? She is an incredible person and Christmas wouldn't be the same without her. She really keeps everything running smoothly and makes everyone feel loved.

Let me tell you a story not many know—Mrs. Claus' real name is "Carol." That's right, Carol Kringle Claus and oh does she love to sing. Every year she gathers elves, snowmen, eskimos, and even reindeers into choruses who travel around Christmas Village singing to those working on building toys, wrapping presents and even cleaning the shop. It always brings so much joy to everyone!

So whenever you hear about "Carol"ers or "Carol"ing, now you know where that word comes from. Mrs. "Carol" Claus.

We are both extra proud of you for 2 feeding your dog everyday.

You've really put in the effort to be kind and good this year. Keep it up and I'll have something special under the tree just for you.

Love, Santa.




Old fashioned believable quality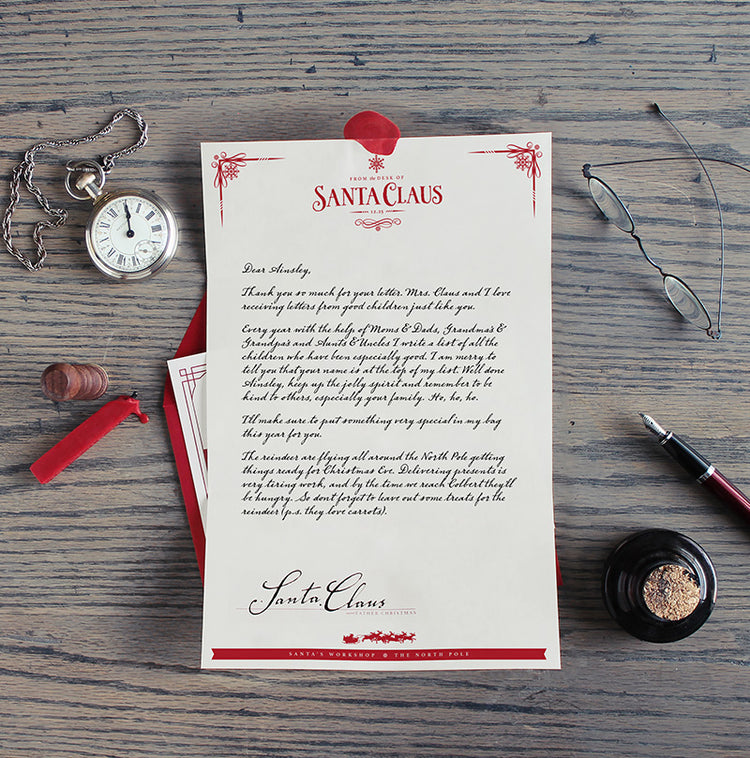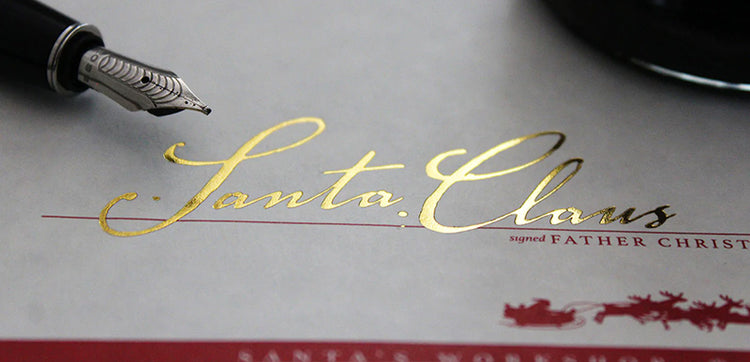 Add a certificate of nice
For exceptional acts of kindness and gernerosity throughout the year.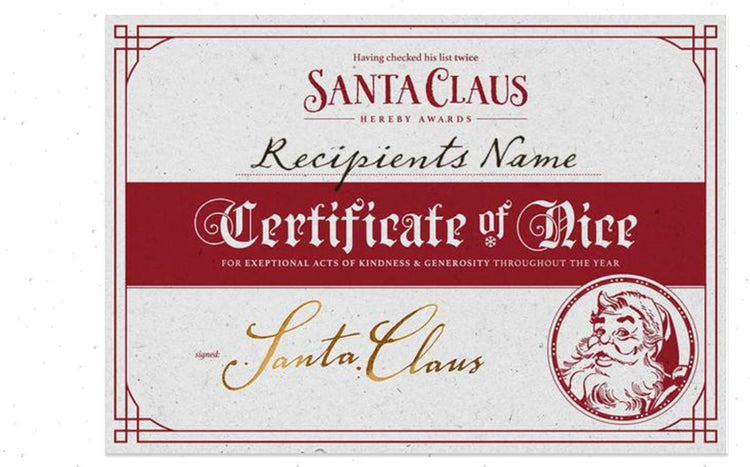 "My daughter is 24. Out of all the presents she received she said this one was the most memorable! Brought back the real spirit of Christmas for her. We need to bring back those wonderful innocent childhood memories. Isn't that was Christmas is all about."