INSTRUCTIONS: 
Simply replace the
# RED
 text with your own using the form on the right. Don't worry, we'll removed the color and change the font to
Santa's handwriting
on the final letter.
Dear
1 Josh
,
Merry Christmas! The elves have been busy making presents. We built two new workshops this year, and both are now filled floor to ceiling with toys, games, and clothes! I have helpers throughout the entire world, who see when children are naughty or nice. When they see a child do something good, they get placed on the Nice List. We know what a help you have been to your family. We got a report the other day that you 2 helped shovel snow.

We know hard work when we see it, and 3 boy, we know you've been working really hard to help your family at home. We're so proud of you 1 Josh! Helpers make any job easier, and when we all do our part, great things happen. Mrs. Claus, Santa's elves, the reindeer, and all of Santa's helpers, make Christmas magical. All of that hard work brings so much joy on Christmas. I am proud to report that you are on the Nice List. I have a special present for you, and I look forward to coming to your house on Christmas Eve!
Old fashioned believable quality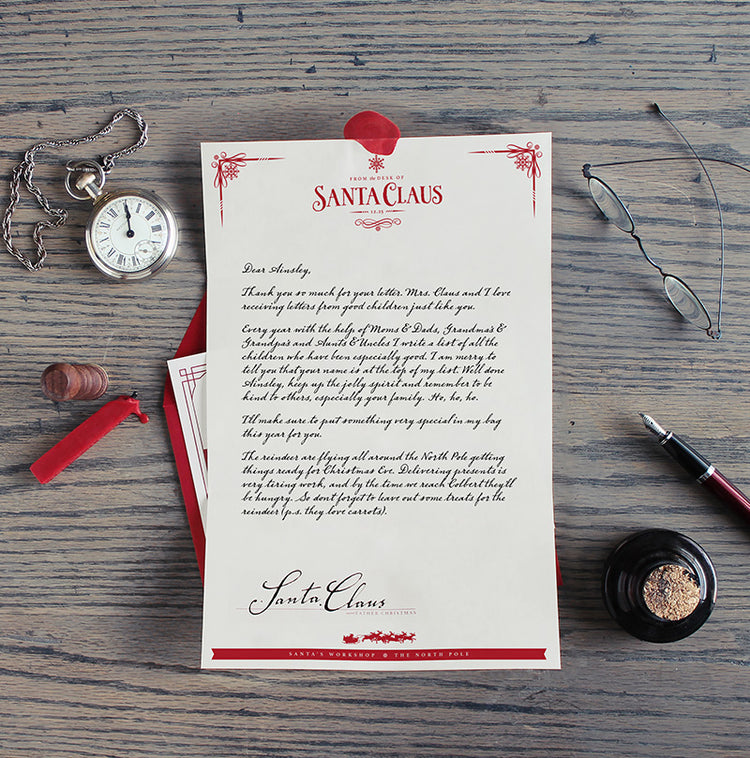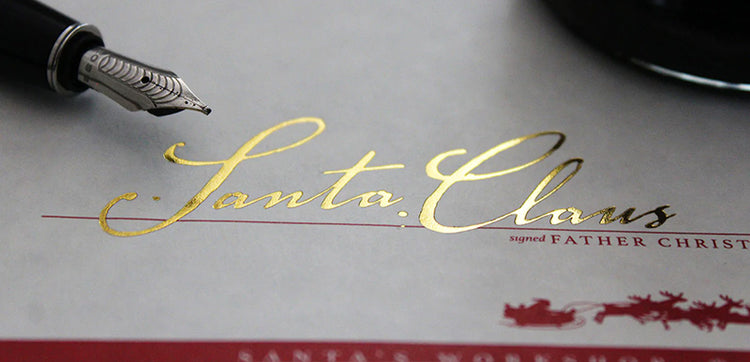 Add a certificate of nice
For exceptional acts of kindness and gernerosity throughout the year.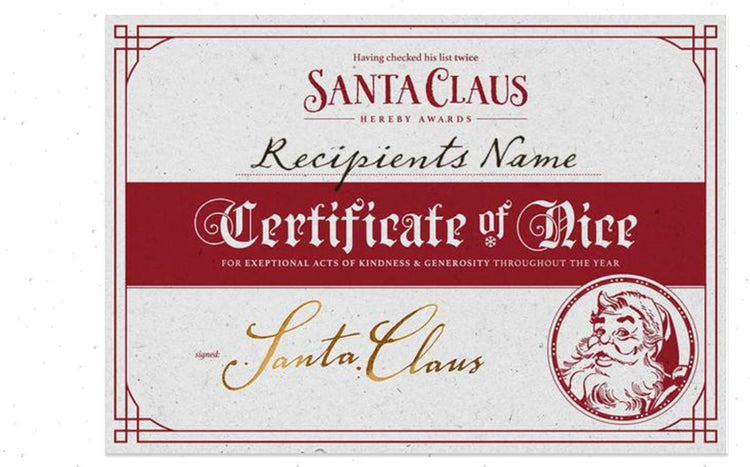 "My daughter is 24. Out of all the presents she received she said this one was the most memorable! Brought back the real spirit of Christmas for her. We need to bring back those wonderful innocent childhood memories. Isn't that was Christmas is all about."