INSTRUCTIONS: 
Simply replace the
# RED
 text with your own using the form on the right. Don't worry, we'll removed the color and change the font to
Santa's handwriting
on the final letter.
Dear
1 Brooke
,
The elves and I have been very busy getting everything ready for Christmas Eve. Lots of building and wrapping and tying and packing. I can even see the reindeer out in the snowy hills flying about, training for the big trip on Christmas Eve.

This is such a wonderful time of the year. My favorite part of Christmas is giving to others and thinking about our Savior. Jesus gave us the greatest gift of all, his life. And every December 25th we celebrate his birthday. Even the word Christmas has the word "Christ" in it. Remember to be extra thankful this Christmas for all the Savior has blessed you with.

You have made it to the top of my nice list this year. Jesus taught us to love one another and I see that you are following in his example. Keep up the good work and come Christmas Eve, I'll make sure to stop by your home in 2 Boston to leave you an extra special gift.
Old fashioned believable quality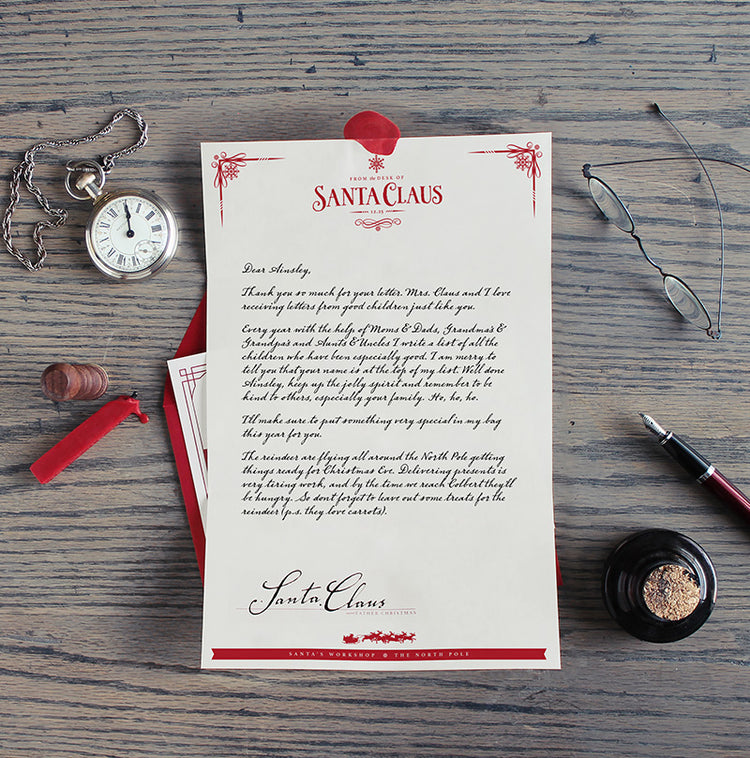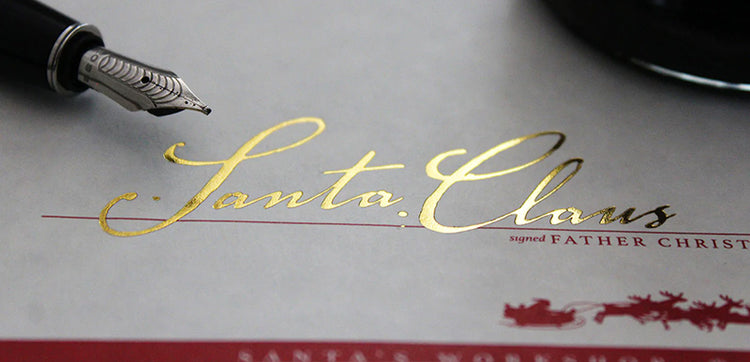 Add a certificate of nice
For exceptional acts of kindness and gernerosity throughout the year.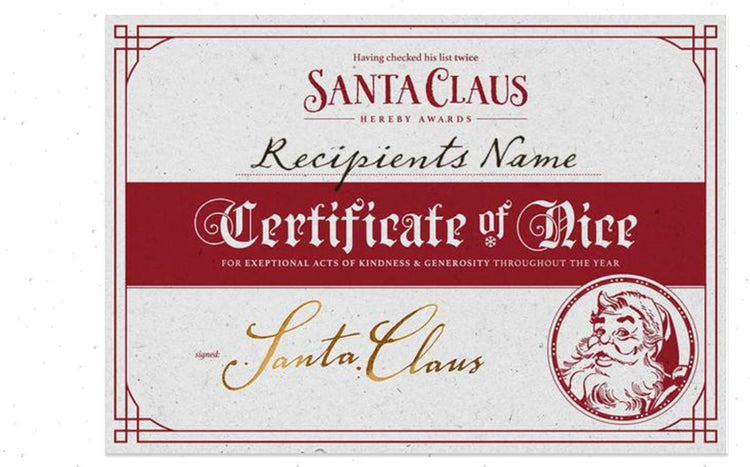 "My daughter is 24. Out of all the presents she received she said this one was the most memorable! Brought back the real spirit of Christmas for her. We need to bring back those wonderful innocent childhood memories. Isn't that was Christmas is all about."