INSTRUCTIONS: 
Simply replace the
# RED
 text with your own using the form on the right. Don't worry, we'll removed the color and change the font to
Santa's handwriting
on the final letter.
Dear
1 Leslie
,
Greetings from the North Pole!

Do you know why I'm writing? Because you have a certain little elf in your house who came up the other night to tell me something wonderful that you did: 2 you helped your baby brother stop crying .

I was so pleased I couldn't wait to tell you how proud of you I am. It's children like you who make Christmas so special for me. I love to see boys and girls trying to be good, and trying to be like Jesus. It's his birthday we celebrate, and he loves to see children following his example and showing love to others, not only at Christmas but all year long.

So thank you, 1 Leslie, and well done! I have your Christmas list in front of me, and I'll do my best to make sure you have a happy Christmas morning.
Old fashioned believable quality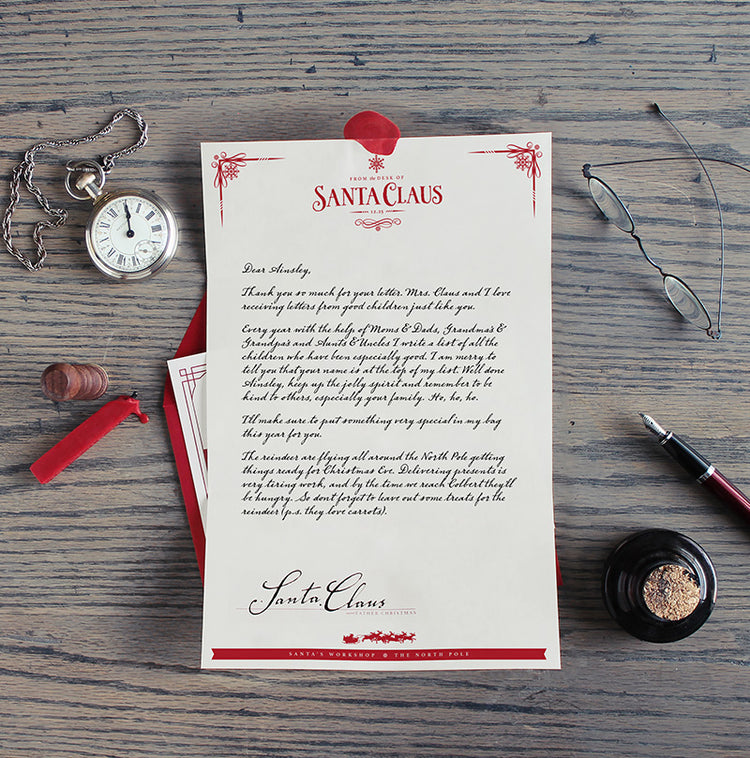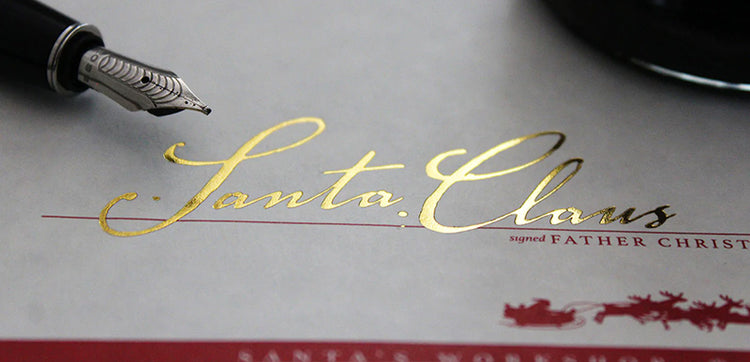 Add a certificate of nice
For exceptional acts of kindness and gernerosity throughout the year.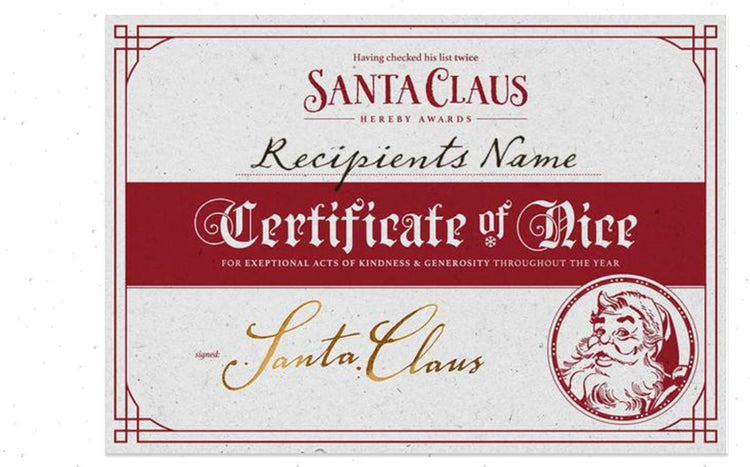 "My daughter is 24. Out of all the presents she received she said this one was the most memorable! Brought back the real spirit of Christmas for her. We need to bring back those wonderful innocent childhood memories. Isn't that was Christmas is all about."