INSTRUCTIONS: 
Simply replace the
# RED
 text with your own using the form on the right. Don't worry, we'll removed the color and change the font to
Santa's handwriting
on the final letter.
Dear
1 Jacob
,
I got your Christmas list today! And I'm happy to report that you are on the Nice List. Your letter has been handed off to one of my head elves, Pointed Green Top. (Yes, thats' his name. Don't laugh, or I'll have to slide you over to the Naughty List. Ok, not really. I giggled at his name for about three decades myself.)

Already I can see your name on my Nice List board, and your list including the 2 Lego Xbox game, and underwear that you requested.

Wait--did you really request underwear?! Oh, no you didn't. You actually wanted a 3 blue Razor scooter. Good thing I check my lists twice, right?

Make sure you keep being good and kind until Christmas, or your name will have to go over to elf in charge of the Naughty List: Grumpy Dump Louis. (Now, now—don't even think of laughing at his name, because somehow he always knows. It took me four decades to quit giggling at his name, and boy— did he leave me a LOT of coal.)

Have a wonderful season, 1 Jacob, and I'll be by Dec. 24th!
Old fashioned believable quality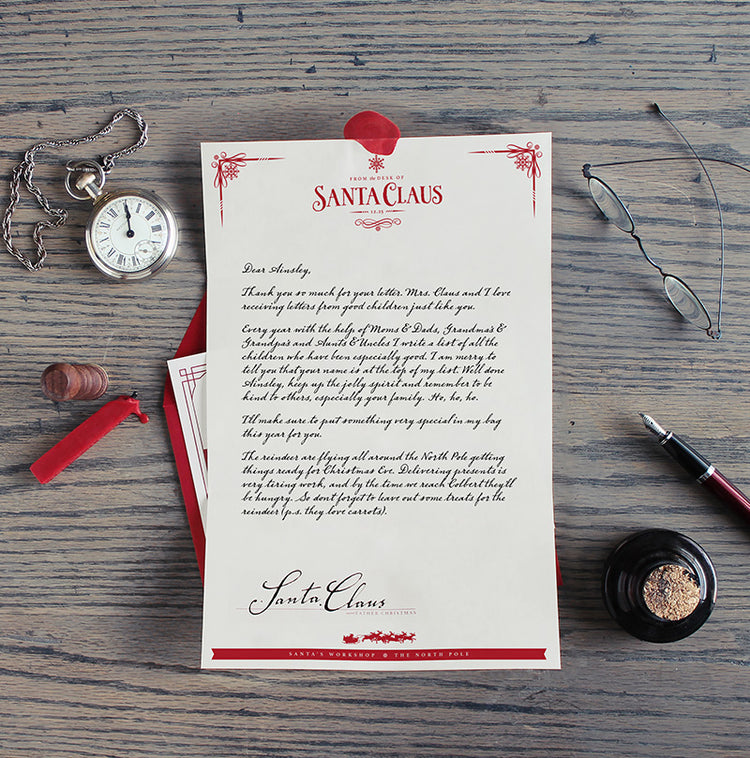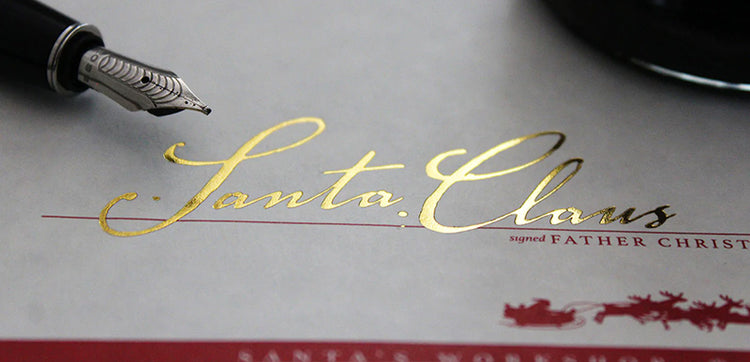 Add a certificate of nice
For exceptional acts of kindness and gernerosity throughout the year.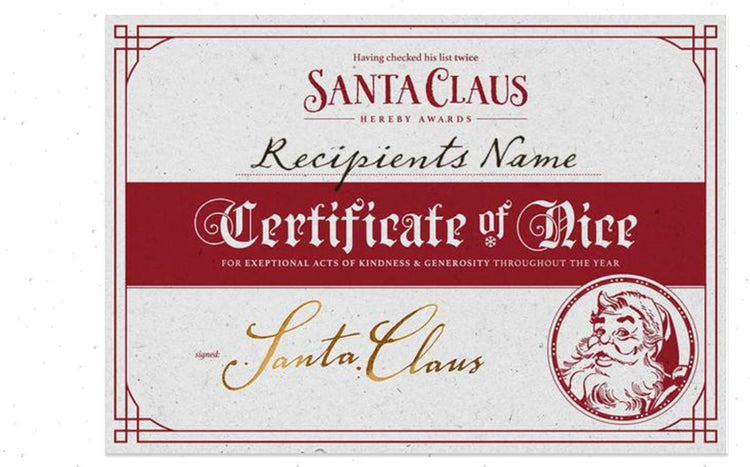 "My daughter is 24. Out of all the presents she received she said this one was the most memorable! Brought back the real spirit of Christmas for her. We need to bring back those wonderful innocent childhood memories. Isn't that was Christmas is all about."