INSTRUCTIONS: 
Simply replace the
# RED
 text with your own using the form on the right. Don't worry, we'll removed the color and change the font to
Santa's handwriting
on the final letter.
Dear
1 Benjamin
,
Rudolph was so excited to tell me that you made the Nice List that in his hurry; he crashed into my office, knocking over my Christmas tree. Don't worry, nothing got broke, and Rudolph is okay. It's just going to take a while to pick all the tinsel off him. Luckily, I have helpers, who keep an eye on all the children in the world, and they report them to the 'nice' or 'naughty' list. When you 2 cleaned your room, we noticed, and you made the nice list.

We're so proud of you, and the choices you are making. Thank you for being such a shining example. 1 Benjamin, helping others is part of this giving season, and you've done it almost all year. We're so proud of you at the North Pole, that we took extra care with your present. I'll be coming to your home in 3 Boise on Christmas Eve so make sure you're in bed and asleep before I get there.
Old fashioned believable quality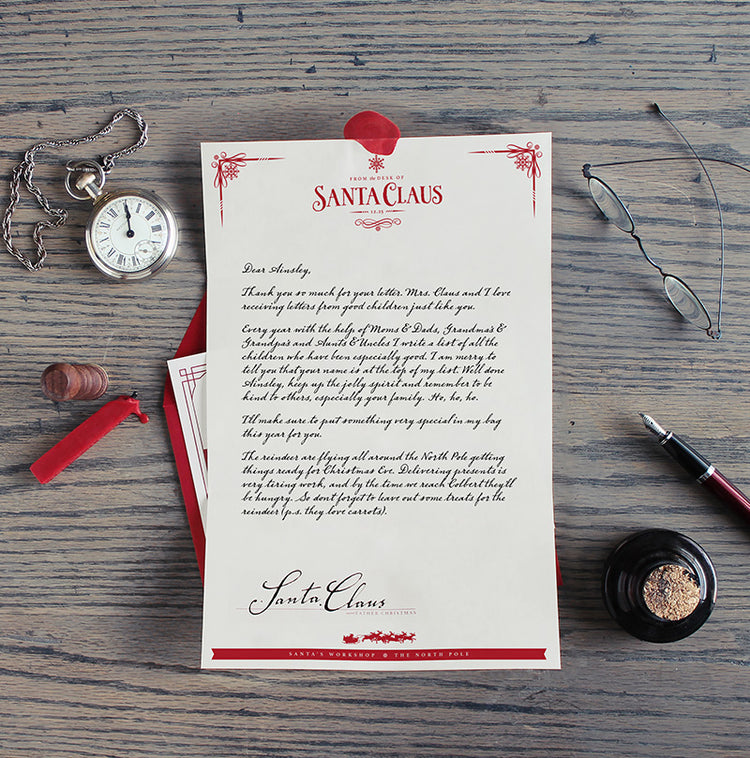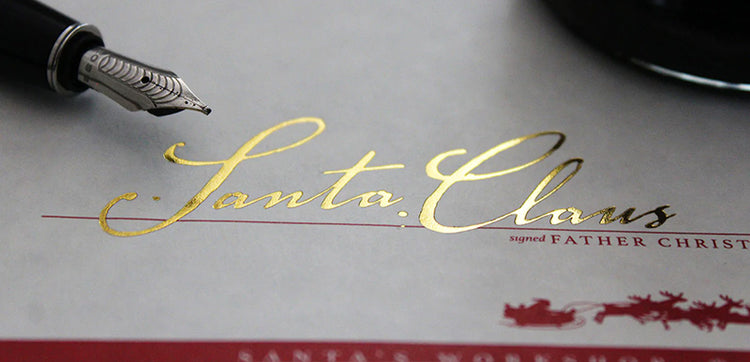 Add a certificate of nice
For exceptional acts of kindness and gernerosity throughout the year.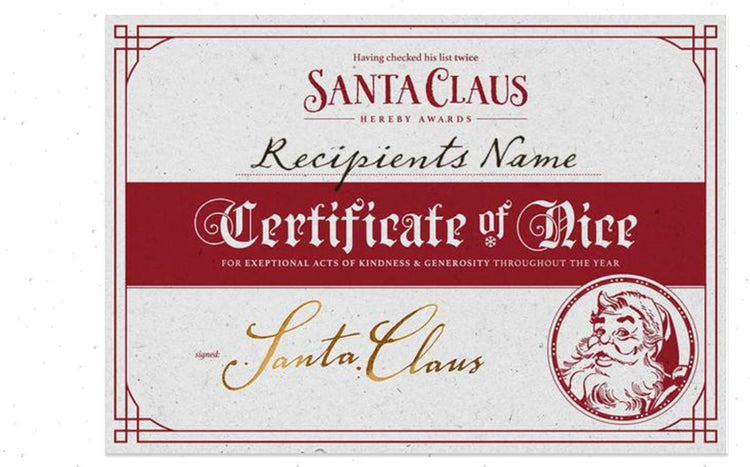 "My daughter is 24. Out of all the presents she received she said this one was the most memorable! Brought back the real spirit of Christmas for her. We need to bring back those wonderful innocent childhood memories. Isn't that was Christmas is all about."