INSTRUCTIONS: 
Simply replace the
# RED
 text with your own using the form on the right. Don't worry, we'll removed the color and change the font to
Santa's handwriting
on the final letter.
Dear
1 Evan
,

Are you as excited for Christmas as I am?! I've been working with the little elves all year to get things ready for this special day—making toys, decorating the trees that surround Christmas Village, letting Mrs. Claus pick the tinsel out of my hair and beard—it's been busy... and a little messy around here.

Even the reindeer have wanted to get in on all the fun. Have you ever seen a reindeer wrap a present? Well, just between you and me, they aren't that good at it. They're quite bad at it actually. Their hoofs don't have fingers so cutting, wrapping, taping and writing names on the presents is messy. Often they end up using their mouths which lead to an even bigger mess—gifts sometimes leaving the shop coated in reindeer slobber.

So if you notice a present still a little damp or sticky, well, it might be one Rudolph took a crack at wrapping.

I'm so excited to visit your home in 2 Boise. Be sure to keep on the Nice List till I come visit Christmas eve.



Old fashioned believable quality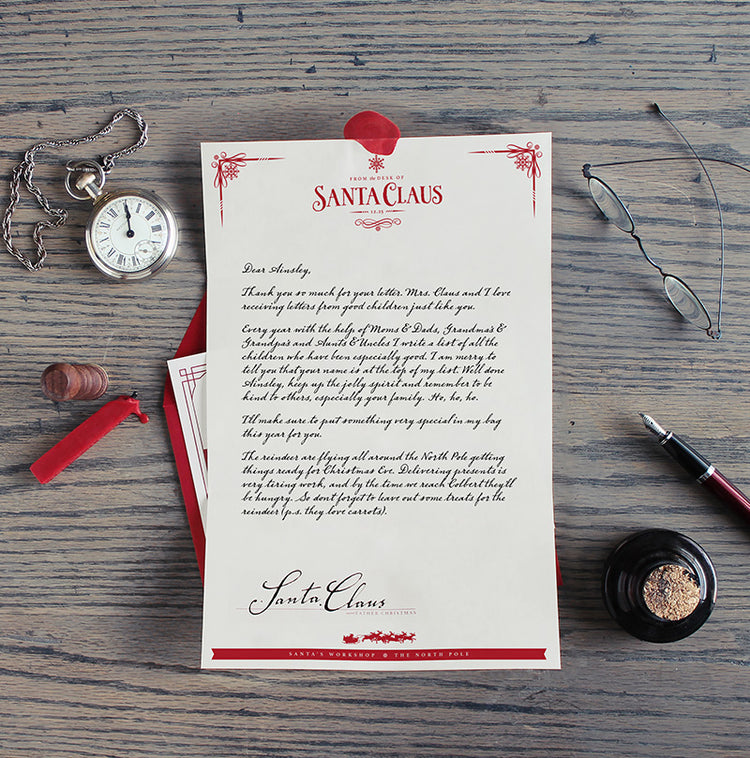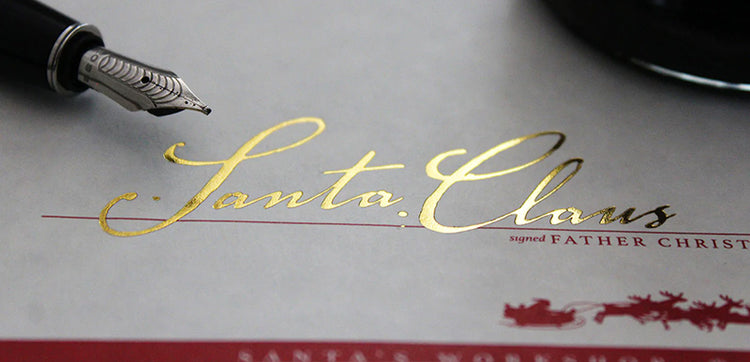 Add a certificate of nice
For exceptional acts of kindness and gernerosity throughout the year.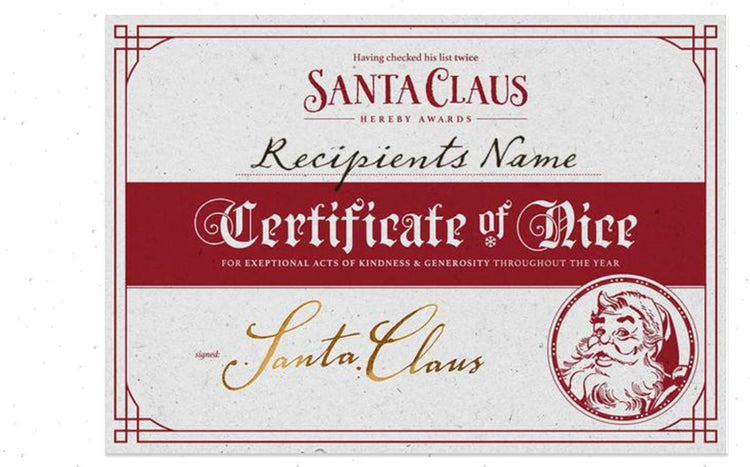 "My daughter is 24. Out of all the presents she received she said this one was the most memorable! Brought back the real spirit of Christmas for her. We need to bring back those wonderful innocent childhood memories. Isn't that was Christmas is all about."